Emergency aid for refugees is deeply rooted in the history of our relief organization. In the 1950s, ACN began his pioneering work to support displaced persons.
The bitter truth is there are more refugees worldwide than ever before.
According to the UN Refugee Agency "An unprecedented 70.8 million people around the world have been forced from home by conflict and persecution at the end of 2018. Among them are nearly 30 million refugees, over half of whom are under the age of 18." Of these, it is estimated that more than 16 million are in the Middle East.
"For us, the greatest conceivable catastrophe would be not to act."

Philipp Ozores, Secretary General
Our great financial commitment to refugees and displaced persons in the Middle East is not only to respond to their pressing need, but to contribute to stopping the wave of Christian emigration and therefore ensure a continuity of Christianity in the region.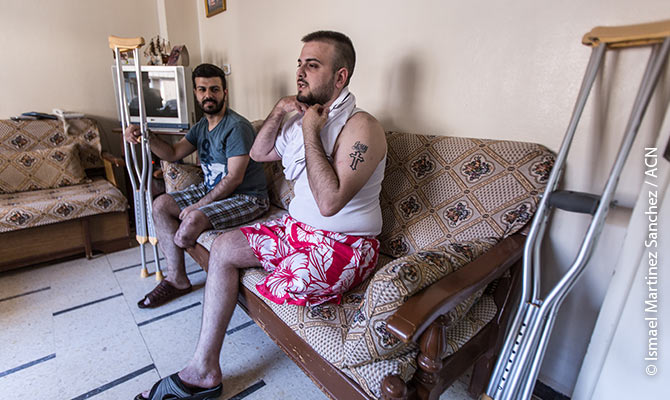 But we support Christians who have been persecuted and expelled for their beliefs in many other parts of the world as well: whether in Mindanao in the Philippines or in northern Nigeria, where Islamist terrorist groups are perpetrating acts of violence against the Christian minority; we stand by those who have not been able to save anything, and barely get away with their own lives.